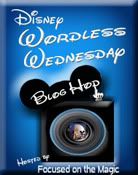 So, Maelstrom is a little more exciting than I told my kids it was going to be. I don't think they will ride it again until they are teens. The trolls and going backwards was a little too much for them. On the plus side my 70-year-old parents loved it!
My three year old daughter recovered nicely

Thanks for stopping by!